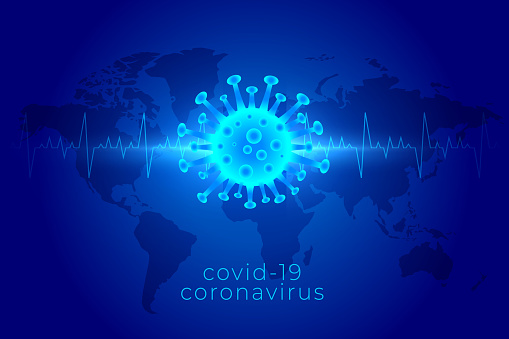 During the crisis of COVID-19 outbreak, people have sought mental advices for these concerns:
Being afraid of infections: 

Since COVID-19 disease is extremely contagious, it can strike anyone including healthy people even though the ones with particular conditions such as being the elderly, diabetes, cardiovascular diseases and neurovascular diseases as well as chronic respiratory diseases are at greater risks to develop more severe complications. People have panic attacks created by intense fear of being infected. A person becomes extremely concerned if any surrounding people gets infections and it might be transmitted without being aware. Only mild manifestations such as dry cough, runny nose or fever are suspicious. The frequently asked question is whether to seek medical assistance and COVID-19 testing.

Feeling overwhelmed due to rapid changes: 

Real-time updates on numbers of infected cases, daily death tolls and overall situations worldwide are available. Statistical trends and figures have been closely monitored and reported by health authorities. Due to the frequent changes of obtained information, national policies in each country announced by their governments have been altered accordingly. These rapid changes potentially create high degree of uncertainty in the nations, resulting in unpredictable plans and stressful situation. Schools have closed and all international flights have been cancelled. Unnecessary travels in and out of the countries have been strictly banned. Some people have been notified their forced resignations within a day, thus no preparations can be arranged for such urgency. Some mobile applications have been technically designed to notify hourly updates on COVID-19 news. These applications alert every time when each new confirmed case is reported, creating unnecessary panic in the communities. In fact, sharing the reliable information derived from credible sources and understanding the risks to yourself and people you love can make an outbreak less stressful.

Employment status and financial constraints: 

All around the world, overall levels of concern, besides physical health are intensifying as the pandemic progresses. These include economic crisis, unemployment and financial impacts. A large number of industries such as hotels, airlines, community malls has to close down and face unbearable effects generated by this pandemic. As a consequence, millions of employees have to get fired or laid off. Therefore, people have to cope with their inevitable financial constraints, causing cumulative stress and anxiety.

When this disease will be eventually terminated:

This emerging infectious disease caused by the novel coronaviruses is thought to be much more contagious than other viruses which belong to the same family, making it a global pandemic. Although scientists around the world are racing to develop vaccines and medicines to encounter with this disease, when COVID-19 nightmare is entirely terminated remains unknown. The most concerning issue is whether this outbreak will be ending. If so, will there be any possibility to have a second wave of COVID-19 pandemic? The past pandemics have typically lasted 12 to 36 months. Based primarily on the baseline predictions of COVID-19 disease, this pandemic might last until 2021. As a consequence, global economic effects created by this outbreak continues rising, affecting millions of people around the world. Although most governments have implemented restrictions and lockdowns which are being extended across much of the world while preventive measures including social distancing are stepped up, recently most countries have not known yet if the outbreak's peaks have reached. Even all instructions and policies are well complied, the termination of this pandemic is literally thought not to happen any time soon.
Opportunity to get money at ufabet