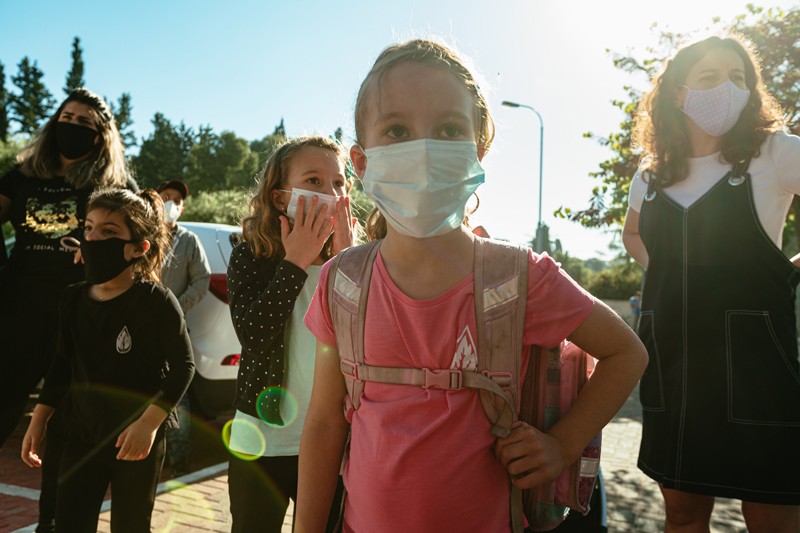 Gwynn's advice to parents is first to make sure children are following the basics of infection control.
They should be wearing masks properly (mouth and nose covered), maintaining physical distancing, and washing their hands, she said.
Labus suggested that parents look to the CDC's guidanceTrusted Source as children begin to return to the classroom.
While not an all-inclusive list, some of the recommendations made by the CDC include:
Check in with your child daily to monitor them for any signs of illness, such as a cough, fever, of vomiting.
Talk with your child about safety protocols, such as washing hands, wearing masks, and maintaining physical distancing.
Make sure your child is up to date on vaccines, including the flu vaccine.
Familiarize yourself with your school's COVID-19 action plan.
If your child has had close contact with someone who has COVID-19, keep them home.
Make note where you can obtain testing in the event that your child does become sick.
Create a routine for your family to make sure they're always prepared with items like hand sanitizer and spare masks.
Create a plan for how you'll protect any household members who are at greater risk for severe illness.
Be prepared in the event that your school has to close or to impose a period of quarantine on your child.
Make sure the emergency information you have on file with your school is up to date.
Speak with your school about their plans for any special services that your child uses, such as speech therapy or tutoring.
Be aware that your child will need to wear a mask and maintain physical distancing if they're riding the school bus or carpooling with other kids.
Opportunity to get money at ufabet